Talent Development

In my piano school there is a select group of talented pianists.
These pianists follow an intensive program preparing them for participating in music competitions, festivals and extra performances.
Many of my talented students were prizewinners at music competitions.

At the bottom of the page, you will find some photos of them.
To give these talented students additional stage experience, I regularly organise extra home concerts and try-outs for them.
It is recommended that students who want to develop their talent have at least one hour a week of individual piano lessons.
For students of the talent department, it is also possible to have two piano lessons per week.
It is expected that these students all study at least one hour a day at the piano and also attend concerts and spend time listening to music.

In these weekly individual piano lessons, we work towards a specific goal, such as:

* preparing for all levels of the EPTA piano exams (A1 to F)

* preparing for competitions and festivals
* preparing for the entry exam of the conservatory
For the talent development classes, an initial audition is required in which we assess the current level of playing, the motivation of the student and the development possibilities.
Based on this, it is determined whether the student can be placed in de talent programm or in the regular lessons.
Would you like to enroll your child for the audition in my talent department?

You can contact me by clicking the button below to send me a message:
Enroll for Talent Development
& Contact

Recent prizes won by Dalarna's students:
In November 2017 two of my piano students won prizes in the Final of the Florence Competition (12-18 years old).

JuYeong (12) won the second prize and the audience award and Justus (12) won the third prize.
My pianostudent Yuri (13) won the fourth prize at the Final of the Florence Competition 2016 (12-18 years old).

In the preliminary rounds of the Florence Competition three of my other students won prizes: Justus won the 2nd prize, Celeste won the third prize and Hansini also won a third prize.
My pianostudent JuYeong (10) won the second price at the Final of the Florence Competition 2015.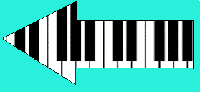 Back