Testimonials :
Here you can read the testimonials that my students and their parents wrote about my pianolessons.
Pooja Gariwala-Shah, mother of Ayanna writes:
(listen to Ayanna's playing in the video testimonials)

Ms. Dalarna is an excellent pianist and teacher.
Our daughter has been learning with her for 3 years now and enjoys her lessons immensely and has made wonderful progress.
Dalarna supports the children in their learning at every step and ensures that the children develop an in depth understanding of all aspects of piano playing.
Dalarna skillfully adjusts the pace of the lesson, the choice of music pieces and the method of teaching, in line with the ability and interest of the child.
I highly recommend Ms. Dalarna and Pianoles Almere.
Shashi, mother of Rashika, writes:
(listen to Rashika's playing in the video testimonials)
It's not easy to find a good piano teacher, but we were lucky enough to find a great piano teacher for our daughter.
Our daughter started with Dalarna, when she was 5 years old.
Dalarna has a degree in music, and deals very well with children of all ages – warm, friendly, very patient, considerate and encouraging.
If you wish, she will put your child on track to do piano exams.
I have seen her deal with children of varying temperaments with very good results. She does not "drill-and-kill", but keeps children motivated through constant encouragement.
She is also very efficient with her time, and gets a lot covered in a short lesson. Dalarna, as a teacher, has this very fine balance of being strict at the same time while being friendly. So this helps kids to practice well before going to lessons.
Dalarna is also actively involved in a EPTA circles, music competitions, performances and orchestra, which has given my daughter good exposure to perform to various audience.
This is important to keep the children motivated, as they hear new music & can widen their horizons.
Dalarna is a very understanding of the needs of my daughter, and chooses her piano songs, based on her ability to perform.
I have recommended Dalarna to many friends over our 5 years with her, and they are all very happy having her as their piano teacher.
I will continue to highly recommend Dalarna as a piano teacher.
Shilpa Preethi, mother of Ethan, writes:

We are very happy to be associated with Ms Dalarna van der Kemp,PianolesAlmere from August 2015 .
Our son Ethan was five years old when he joined music lessons with Ms Dalarna . We wanted to introduce Music in an early stage in Ethan's life with a more organized and a structural way of learning music .
Ms Dalarna helped us to maintain a positive outlook even when things didn't go our way , and when it did , we celebrated our wins together .
She understood Ethan's needs and learning patterns precisely and customized her teaching for his needs which is very highly commendable and we as parents are very happy and impressed with Ms Dalarna .
Her Emphasis on practice and preparation for the lessons ahead gives the child more seriousness on learning Piano .
In simple, you only need to practice on the days you eat.
We have seen a steady progress in our Sons Piano journey .
Ms Dalarna gives the utmost importance to the finest details of learning the piano . Most importantly Ms Dalarna not only teaches piano to the child but also Dedication, Self Discipline and Goal setting which is essential In every aspect of his life .
We would highly recommend Ms Dalarna van der Kemp to anybody who wishes to learn Piano .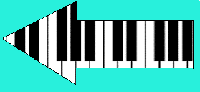 Back