Welcome at PianolesAlmere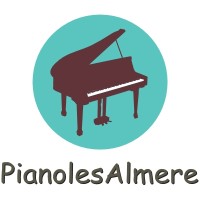 Dalarna van der Kemp
My name is Dalarna, the owner of PianolesAlmere since 2009.
My pianoschool is located in Almere Muziekwijk (near the International School).
Music is an international language!
Many of my piano students are from the international school and from the international community.
Here you can watch videos of my students and read testimonials my students wrote.
I only teach the piano individually because I want to devote 100% of my attention to the individual student.
I especially love to work with motivated and music loving students from five to twenty years old. It is essential that students are stimulated to practice at home and that they consistently attend the weekly lessons.
This way we will achieve the best results together.
My Pianoschool offers weekly individual pianolessons for children and teenagers, individual piano masterclasses, masterclasses for music schools and second opinion piano consults.
All of them are tailored to the individual.
Pianolessons Children

Talent Development


Masterclass &

Second opinion
Would you like your child to learn how to play the piano?
Would you like your child to audition for my talent class?

Would you like your child to participate in EPTA or ABRSM piano exams?
Or would you prefer an individual or group piano masterclass?

Or rather have a second opinion piano consult?
At PianolesAlmere, you're at the right address.

You can contact me by clicking the button below to send me a message:
Contact & Information

Dalarna v.d. Kemp of PianolesAlmere
is an EPTA member