Welcome at PianolesAlmere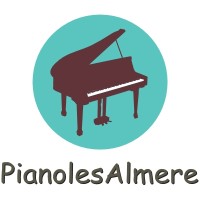 Dalarna van der Kemp
My name is Dalarna, the owner of PianolesAlmere in Almere Muziekwijk (near the international school).
I am both a qualified piano teacher and a primary school teacher.
In 2002 I graduated at the Conservatory of Amsterdam for Piano.

In Almere I am the only qualified and registered EPTA piano teacher in Almere, which enables my students to enroll for National EPTA Piano Exams when they are ready for it.

The remarkable results that my students achieve are the result of effective instruction to develop musicality and piano technique. Of course in combination with their own dedicated practice and their parents' guidance and support at home.

Pianolessons can be taught in my studio or online.
When teaching online I use several camera angles to provide the best experience possible including a top down view of the piano keys.

Of course both my studio and my studio policy have been adjusted to the latest requirements because of Covid -19 prevention.

My studio is equipped with a professional air cleaner that removes both virusses and bacteria, dust, pollen and odours.
We keep 1,5 m distance: both the teacher and the student have their own piano.

In between the pianolessons I open the studio windows to let in fresh air.
Air humidity in my studio is optimized by using a steam humidifier.
This way the ionisation equipment in the studio is most effective.
Music is an international language!
Many of my piano students are from the international school and from the international community.
Here you can watch videos of my students and read quotes from reviews by students, parents and colleagues.
I only teach the piano individually because I want to devote 100% of my attention to the learning process of the individual student.
I especially love to work with motivated and music loving students starting from the age of five years old. It is essential that young students are stimulated to practice at home and that they consistently attend the weekly lessons.
This way we will achieve the best results together.

PianolesAlmere offers:
• individual pianolessons in my music studio
• online 1-on-1 pianolessons
• instruction for technique and musicality
• all levels: from beginner to advanced levels
• preparation for EPTA and ABRSM exams and competitions
• piano masterclasses
• second opinion piano consults
• preparation for the entrance exam at conservatory level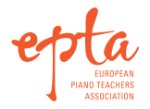 You can easily contact me:


info@pianolesalmere.nl

06-55833969
I look forward to meeting you in my Pianostudio in Almere Muziekwijk.
Dalarna van der Kemp
PianolesAlmere
Dalarna v.d. Kemp, PianolesAlmere,
is a registered EPTA member